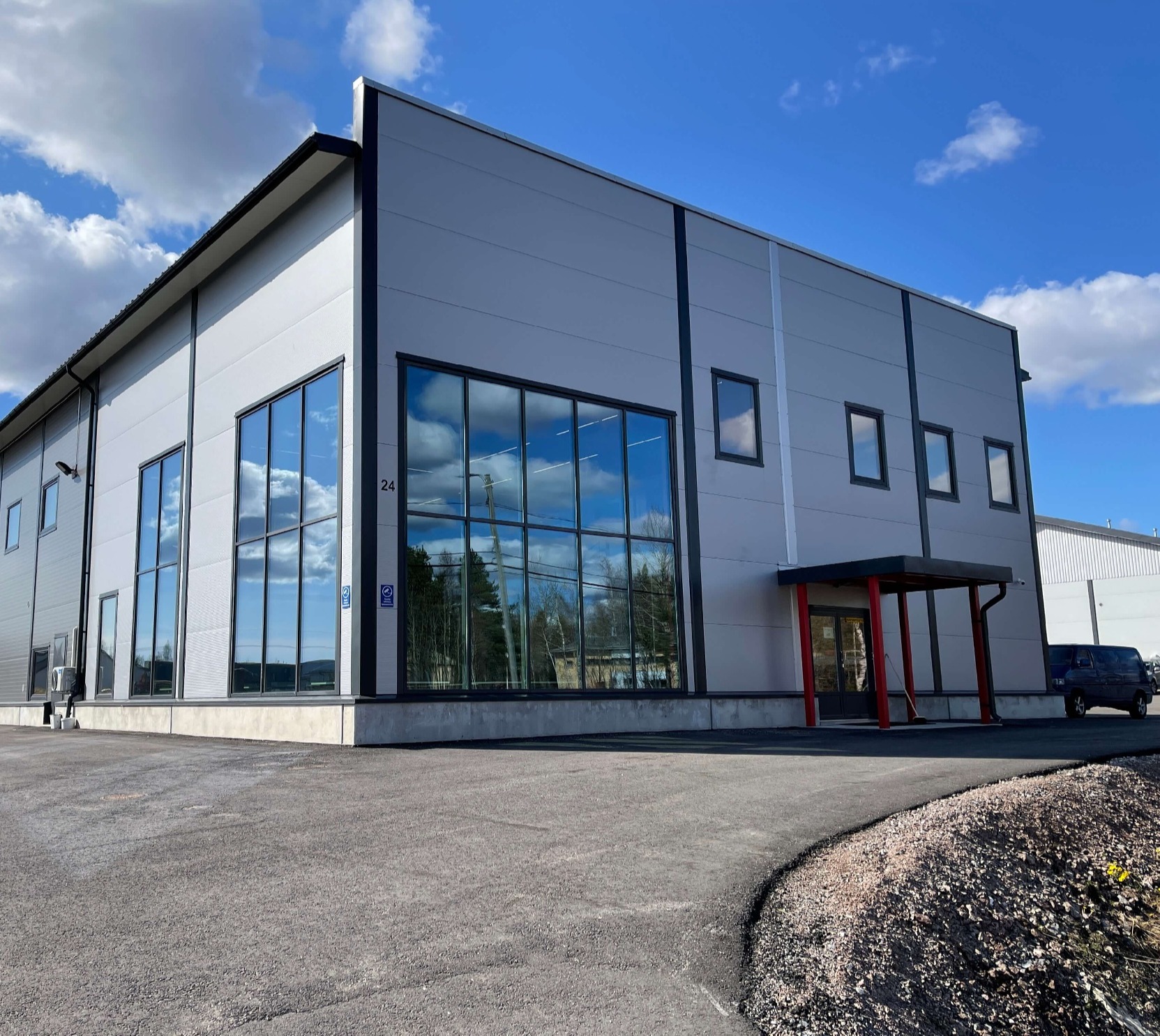 Where Renovation Turns into Revolution
Rooted in relentless innovation, PICOTE is the Finnish forerunner in Trenchless Technologies for small diameter pipes
A global pioneer in trenchless technologies, Picote is a Finnish CIPP (cured-in-place pipe) lining contractor, as well as an international developer and manufacturer of trenchless equipment. In its own way, Picote has started a "revolution in drain renovation", leading to a paradigm-busting method for lining pipes in-house and much more.
Combining sustainability, environmentally friendly composition and an impressive lifespan of up to 50 years, Picote's trenchless solutions exceed the requirements set for drain renovation.
Behind the groundbreaking concepts, there is one man: co-founder, Chief Inventor Mika Lokkinen. Winner of several awards such the Finnish Innovator Award (2014), Lokkinen has a whopping 253 patents under his belt. Lokkinen says that his original idea for in-house pipe lining dates back to 2001:
"There was a renovation project in Porvoo, Finland, involving two old apartment buildings which had leaking pipes. We went in to fix the situation with a traditional method," he looks back.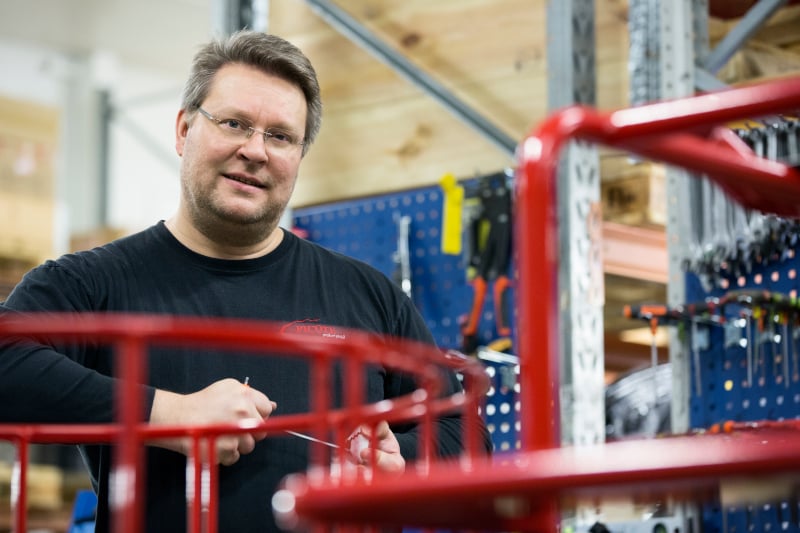 Mika Lokkinen Chief Inventor, Picote
As the project went forward, Lokkinen realized that there were, in the final analysis, only a handful of problem spots in the two houses – the 50-year-old pipes were, for the most part, in a surprisingly good condition.
"It felt wrong somehow that we would tear out all the existing pipes because of a few leaks. 99% of pipes were not leaking, but we were demolishing entire bathrooms and pipes because of that 1%."
Flip the script
Lokkinen started thinking: what if you could apply a coating process to existing pipes, where you simply add layers of coating into the plumbing system? – This way the old pipes would receive a remarkable "second life" and the required renovation effort would be both quick and inexpensive.
Over the years, Lokkinen and his wife Jutta Ehder-Lokkinen reformed their existing old company and named it PICOTE Oy Ltd in 2008. At the time, he had received input from Sweden and France to perfect his solution. With coating operations starting in January 2008 and lining operations later that year, there were a lot of nay-sayers in the construction industry who were highly critical of the newcomer.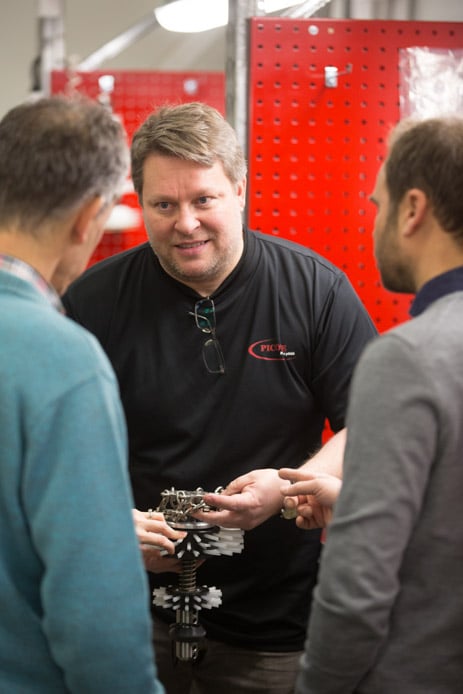 Mika Lokkinen Chief Inventor, Picote
"We were travelling everywhere to promote the concept and found out that a lot of traditional industry players started speaking against it almost immediately," Lokkinen says with a grin.
Quite understandably, those companies doing traditional plumbing renovations felt threatened by the "new kid on block" – and who could have guessed that new technology will come along that will turn the "tried-and-true" pipeline renovation concept on its head?
"We persevered, because we knew we had a hit solution on our hands," Lokkinen says.
Brazilian breakthrough
Over the years, Picote had focused heavily on R&D to develop the contracting side. The first international reseller contract was signed with Brawoliner, a German company, in 2012 to sell those inventions to other contractors too.
Recognition was quick to follow: late 2012, Picote rose to international fame as the company was awarded with the ISTT Product of the Year Award for its Smart Cutter™ at the International No Dig Show in San Paulo, Brazil.
"No other Finnish company had ever done that before. It really put us on the map," comments Lokkinen.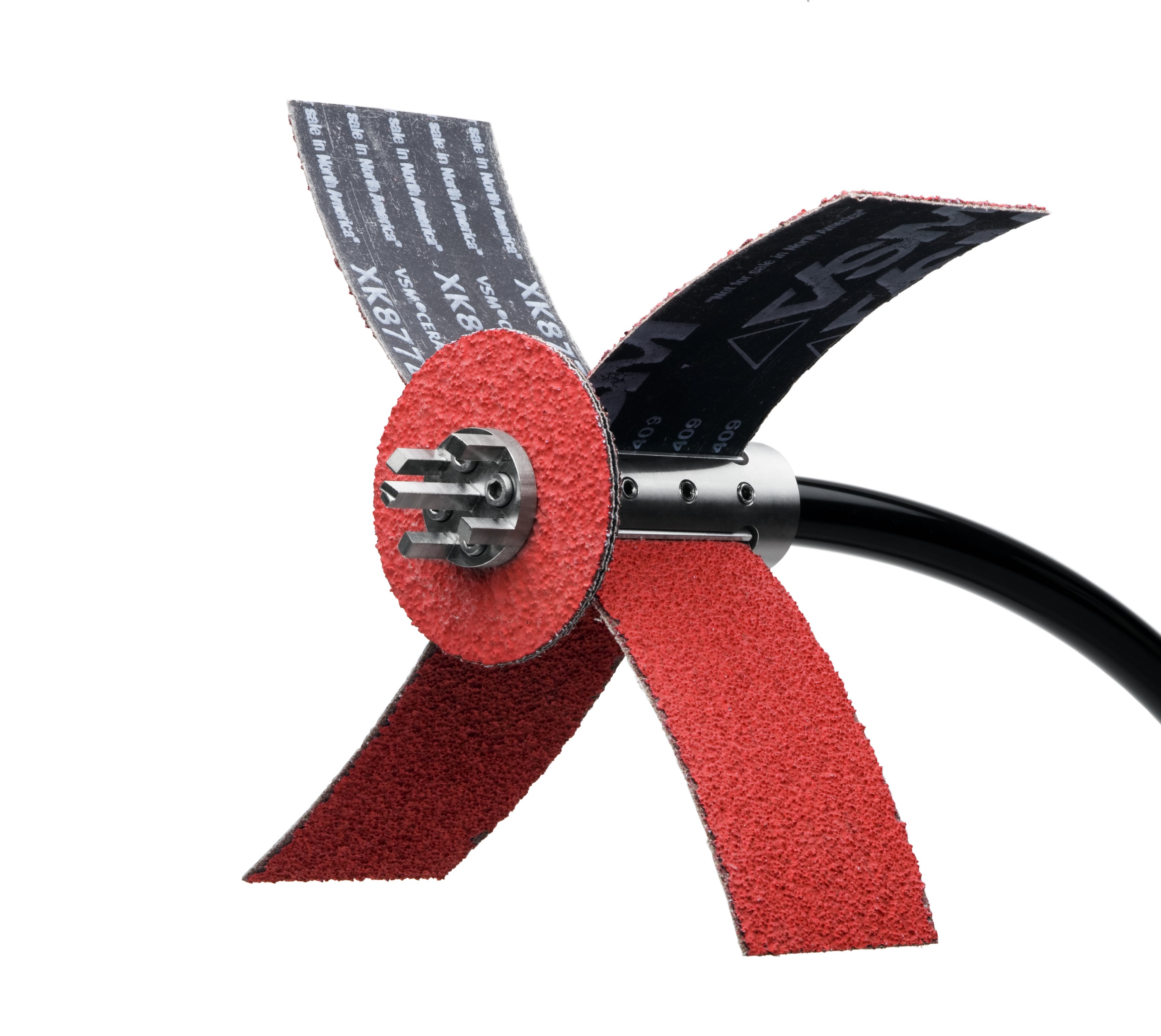 The award-winning Smart Cutter™ , Product of the Year 2012 Award, at the International No Dig Show in San Paulo, Brazil.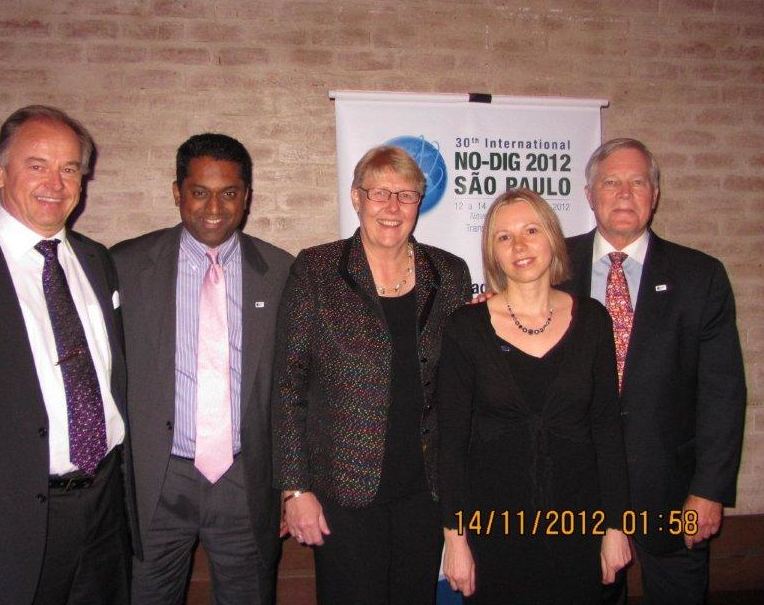 14.11.2012 | Left to right: FISTT: Chairman Jari Kaukonen, ISTT:Chairman Sam Ariaratman, Picote Reseller & Trelleborg Pipe Seals Agent Riitta Virtanen, Picote Solutions CEO Katja Lindy-Wilkinson and ISTT Executive Director John Hemphill.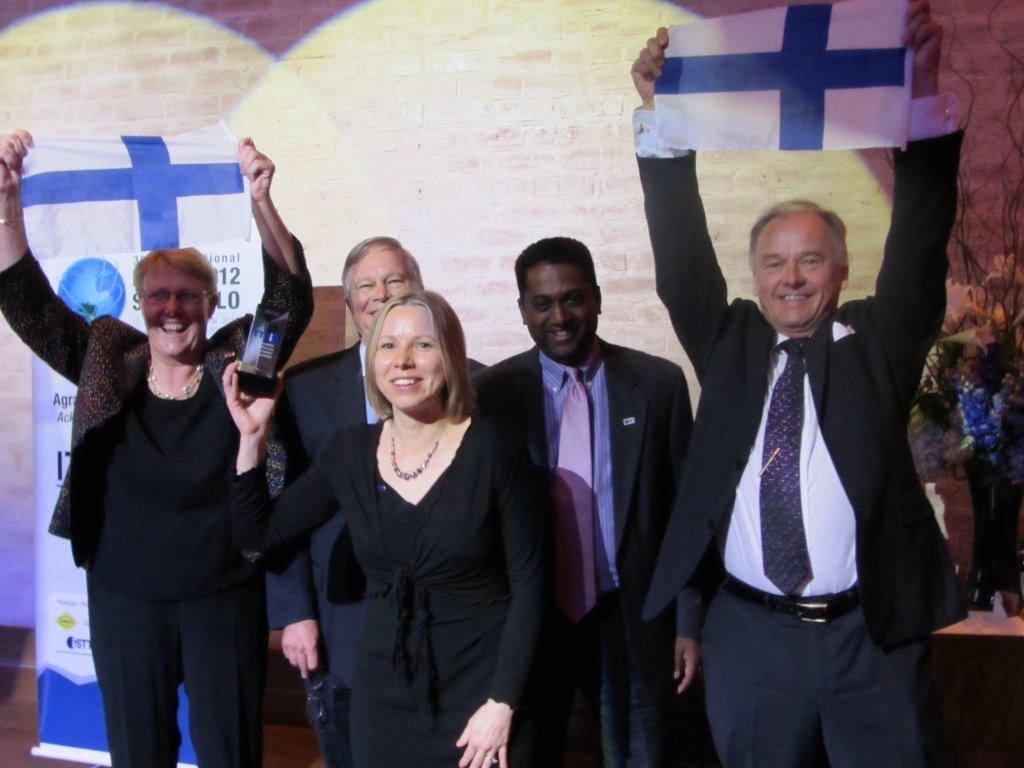 14.11.2012 | Left to right: Picote Reseller & Trelleborg Pipe Seals Agent: Riitta Virtanen, ISTT: Executive Director John Hemphill, ISTT: Chairman Sam Ariaratman and FISTT:Chairman Jari Kaukonen, in front Picote: CEO, Katja Lindy-Wikinson.
At the time, Katja Lindy-Wilkinson was heading the internationalization process of PICOTE. She looks back at the International No Dig Show as a watershed moment:
"We saw then that we can thrive amidst tough competition and we also established good connections at the awards. The international approach seemed like a natural fit for a company such as ours," says Lindy-Wilkinson who has lived in USA and UK the last +25 years and is today the CEO of PICOTE Solutions.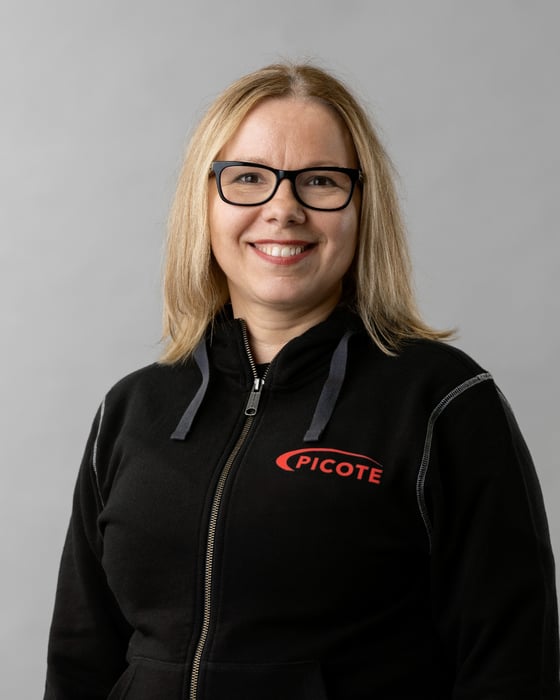 Katja Lindy-Wilkinson, CEO of PICOTE Solutions
PICOTE had operations in the UK with a two-person team already in 2010. "We launched Picote UK Ltd in 2012 and Picote Solutions Inc. in USA two years later."
Gaining momentum
Since launching the international product sales business, visibility at trade fairs in Germany, UK and USA was of crucial importance, as PICOTE was still trying to make a name for itself.
"The more we talked to people at the fairs, the more people came to respect us as innovators of the field. Having the experience from the installation operations, too, everybody could tell that our solutions really work," Lindy-Wilkinson says.
Dawn Greig, Senior Director for Picote Solutions, remembers the early days of starting operations in the UK, more than ten years ago.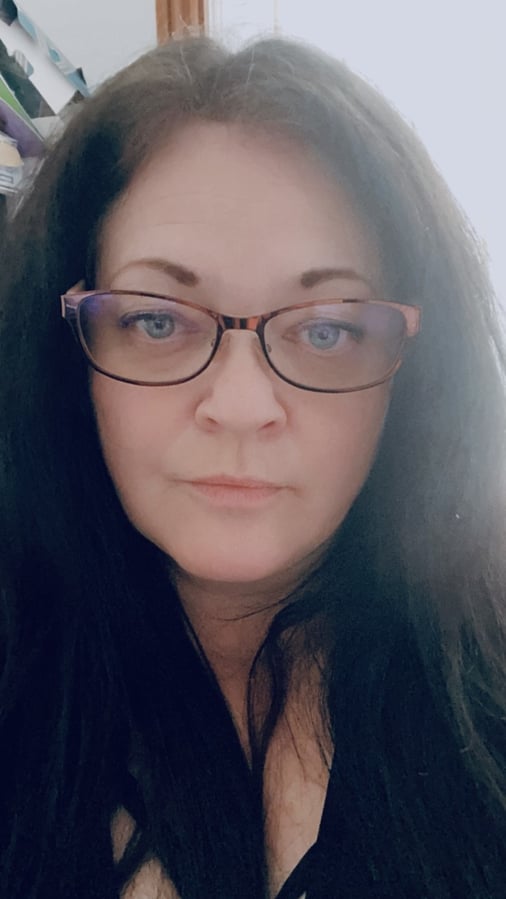 Dawn Greig, Senior Director for Picote Solutions
"The first few years were very hectic as we got started in the UK and rolled out operations across Europe and beyond," she reflects.

The business gained momentum as no-dig, trenchless technologies became more and more popular around the world. "Renewal of pipes using an inexpensive, minimally disruptive method was an attractive option – and still is."
Raising awareness 24/7
Awareness about trenchless tech has spread in a "fantastic way", with focus very much on environmental issues of late. "Using Picote Solutions, you can perform renovations in a responsible, sustainable way and really bring down the carbon footprint of the whole project," Greig points out.

For years now, Greig has been very visible in the United Kingdom Society for Trenchless Technology (UKSTT), a non-profit organization involved in the education and promotion of trenchless techniques. In 2019, she began her tenure as Chair of UKSTT.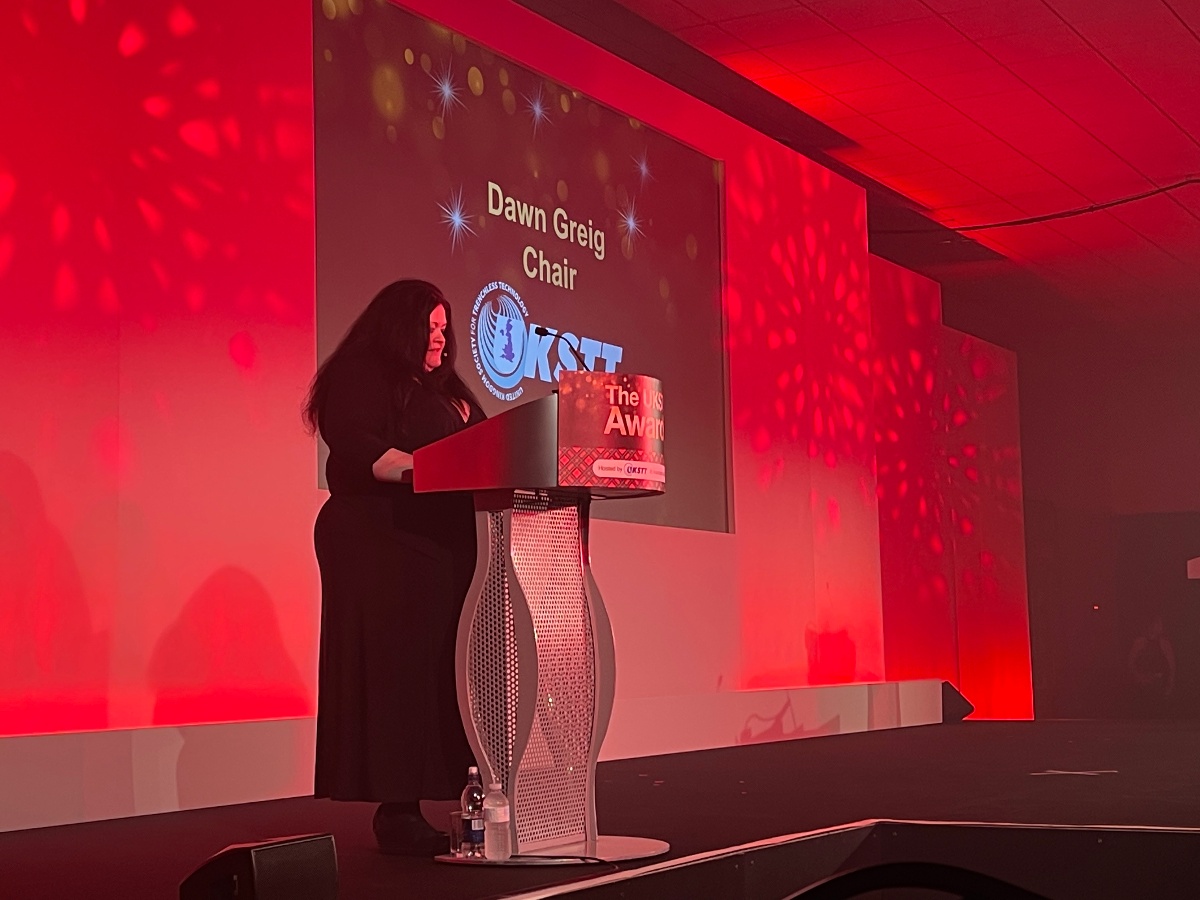 Dawn Greig, Chair of United Kingdom Society for Trenchless Technology (UKSTT) since 2019-

"We are making sure that the public has access to the latest information about trenchless technologies, so one can consider all the options."

Greig is of the opinion that the "secret weapon" of Picote in this evolving marketplace is the contractor arm of the business: when you're bringing "battle-tested" solutions to the market, it's so much easier to win the customer over.

"We have been quite lucky, having that symbiotic relationship with the installation side."
Long and winding road
Joonas Sorvisto heads the PICOTE contractor division. Having started as an installer in the company in 2009, he has seen the business grow and blossom from very humble beginnings.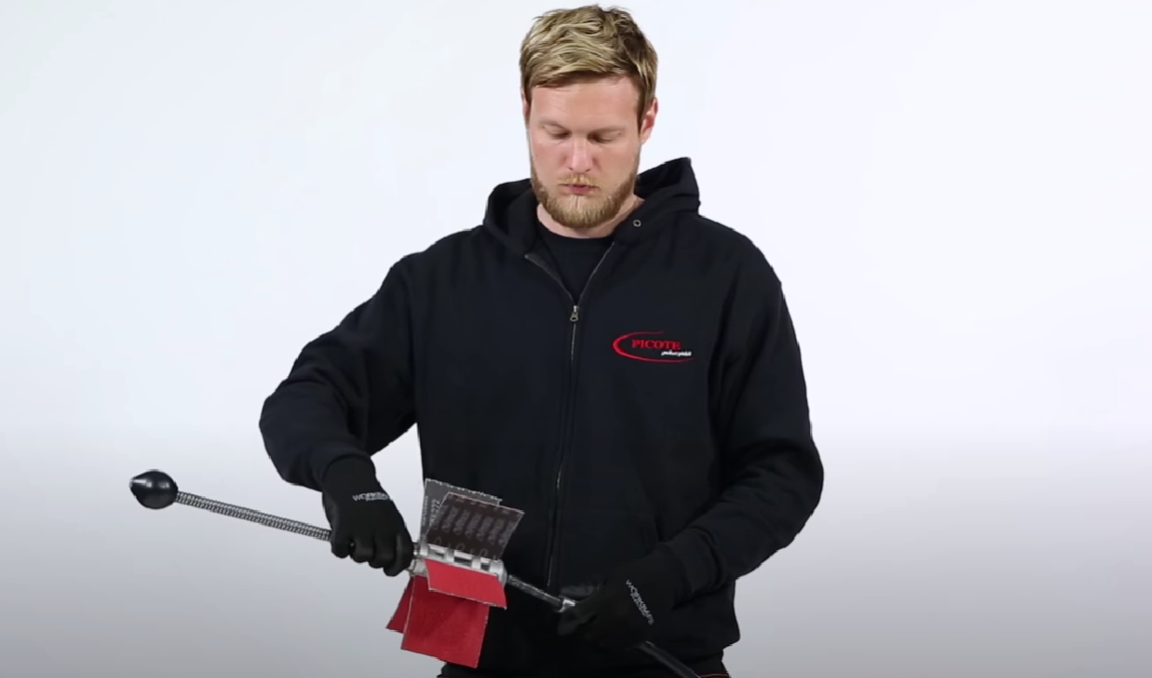 Joonas Sorvisto heads the Picote Service contractor division

"Back then, nobody really had any significant experience from trenchless inside buildings – the day-to-day operations, including work methods, materials and tools, were constantly developed."

At the time, similar techniques were used by only a handful of companies – and wherever you went, you faced a skeptical client: how are you supposed to make this work without some major structural renovations? And how are you going to pull this off in a week or two?

"Gradually, we worked through it, putting together a portfolio of successful projects and satisfied customers. That way, the word started to spread that we're for real."
Proving doubters wrong
Today, Picote Contracting has completed more than 1,000 major projects – and the Finnish trenchless industry has grown to encompass dozens of companies that use comparable methods.

"Time has been our friend," acknowledges Sorvisto. "For example, making the rounds at the fair circuit about five years ago, there would still be a lot of doubters, questioning the validity of the method. Today, there is less skepticism – people have at least heard about these techniques."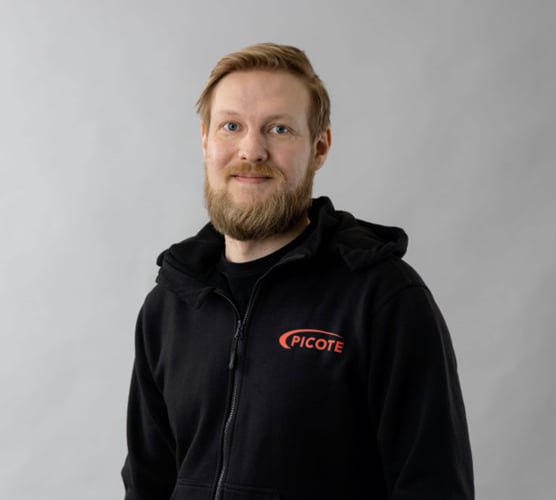 Joonas Sorvisto heads the Picote Service contractor division

Through the years, the contractor division as well as the product manufacturing and sales have grown. The lessons learned are numerous:

"The importance of work site management has grown, as we've learned to be more efficient, developing and embracing best practices along the way," Sorvisto says.

"As tools and methods have evolved, we've really focused on total project optimization for the benefit of the customer. Effective communication is a big part of this," he concludes.

Today, Picote is a global network of companies with expert teams in Finland, U.K., USA, Austria and Estonia providing trenchless education, technical support & international consulting, in addition to contracting and manufacturing.

For Picote, the future does, indeed, look bright. As operations are growing worldwide as well as domestically, new industry-pushing innovations keep emerging, driven by the company's experienced team and ambitious R&D.

The Picote journey continues...
#picote #picotesukitus #picotetheworld #gopicote #picotesolutions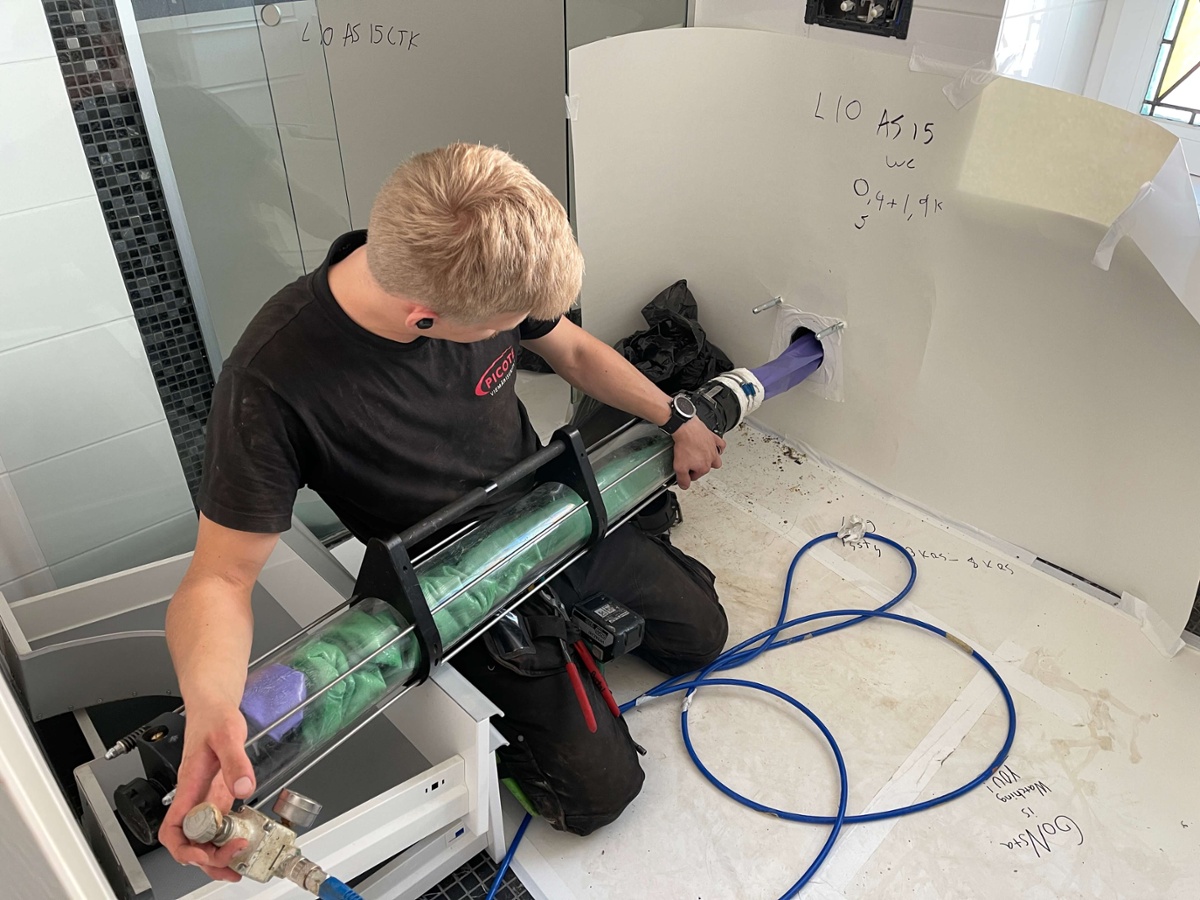 Offering Trenchless Pipe Rehabilitation in Finland since 2008
Picote was established in 1993 under the name Oy Innotia Ab and, in 2008, the company was reformed and named Picote Oy Ltd. Today, Picote companies employ almost 100 people across six countries.

Picote CIPP Lining Services - As a lining contractor in Finland, Picote's focus has always been to provide a full service trenchless drain renovation to property owners. Picote specialises in CIPP Lining from DN50 - DN225, and commonly lines all drains inside buildings from the rooftop to the city sewer. Picote's ambition is to advance the use of CIPP Lining inside buildings to become a common practice worldwide.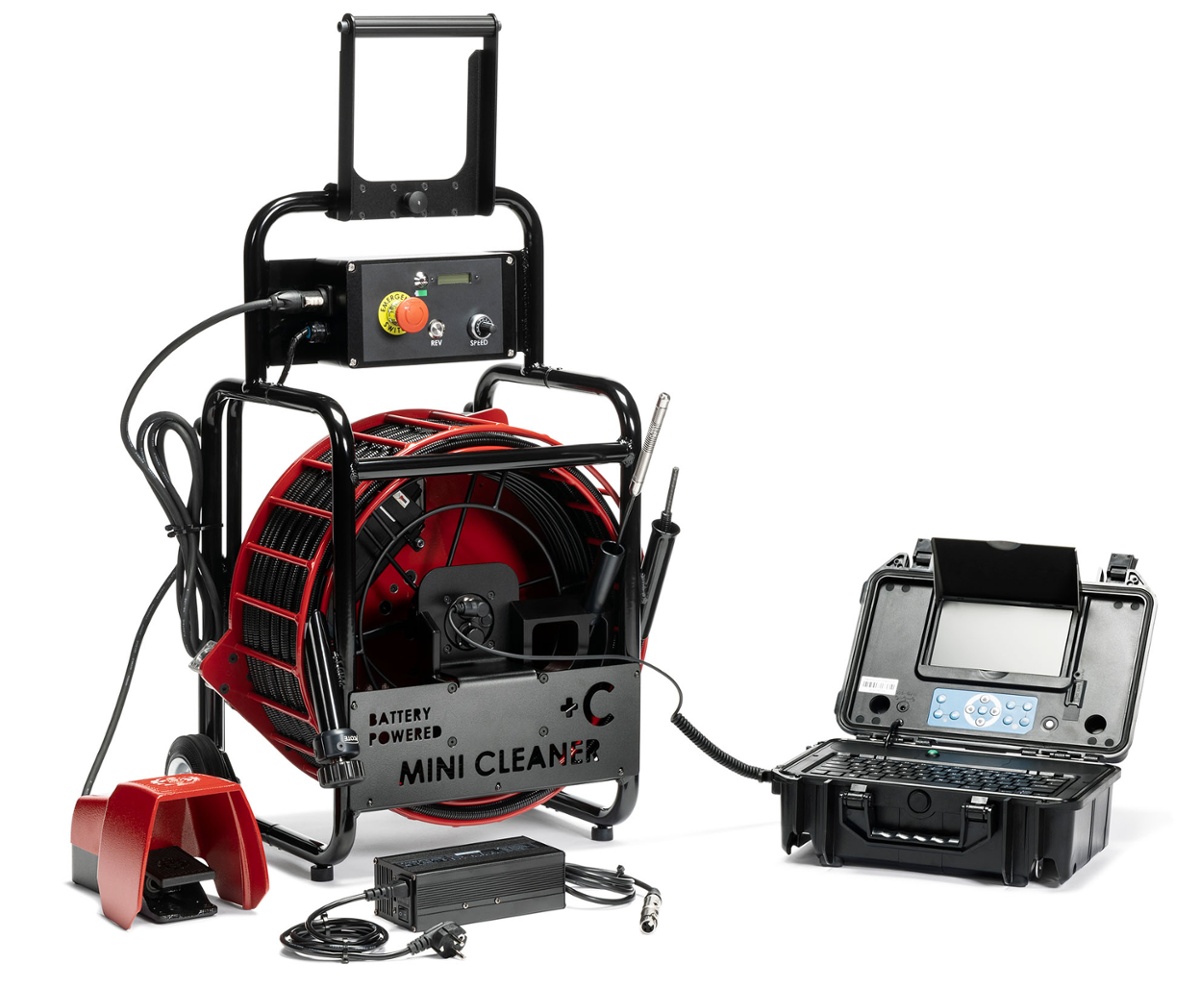 Picote Solutions is a global innovator and manufacturer of high-speed Millers & tools for trenchless rehabilitation
As a contractor at heart, we are truly passionate about advancing the trenchless industry through innovation and education. We have a worldwide team for sales, marketing, production, export, training and technical support, with facilities in Finland, U.K. and USA. Our R&D Team works closely with the CIPP Lining Team, enabling us to test new products at worksites before launching them to the international market. To date we have over 250 product patents. Our products are available through an international network of Resellers.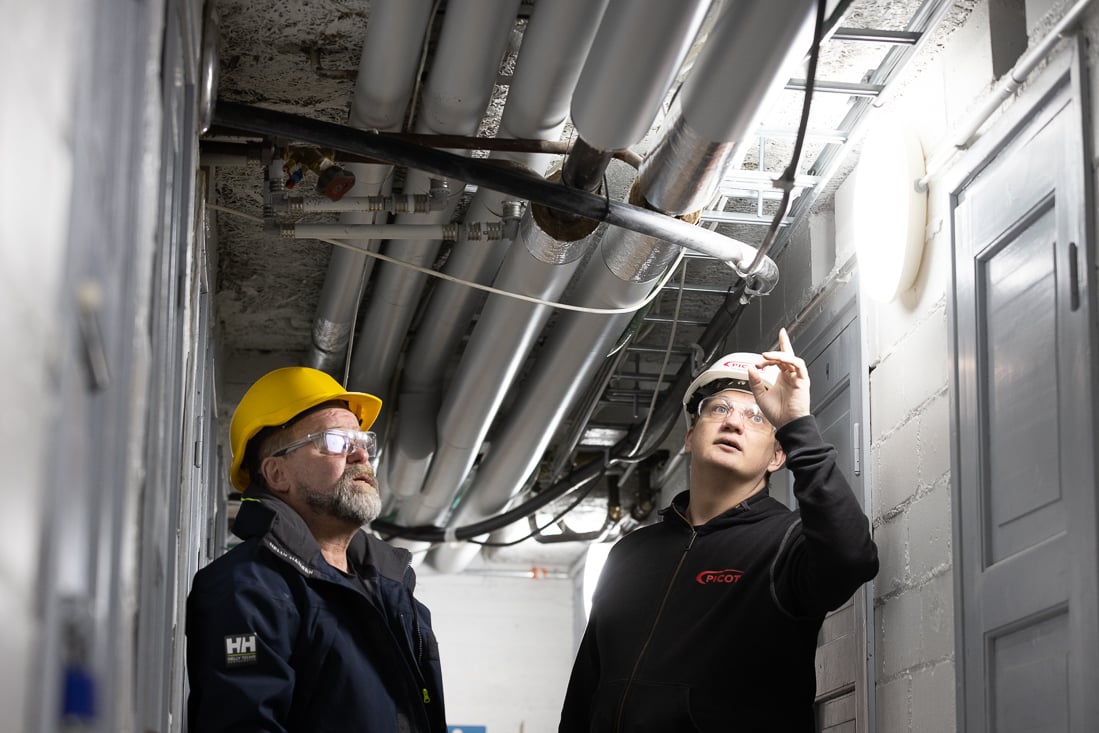 Picote International Technical Consulting & Planning Services
Uniquely placed as a contractor and product manufacturer in Finland, Picote offers planning and consultancy services to clients around the world, helping with challenging CIPP Lining, Picote Brush Coating™ or other projects. From planning to completion, including all relevant documentation.