PREMIUM CARE FOR PIPES
Our specially formulated Picote Dual Colour 100% Solids Epoxy has been designed to build up layers inside the pipe to form a semi-structural solution. This provides an effective barrier which is corrosion-resistant, wear-resistant, damp-proof and non-corrosive! The new epoxy pipe is also elastic, withstanding shock & bending and is anti-static too!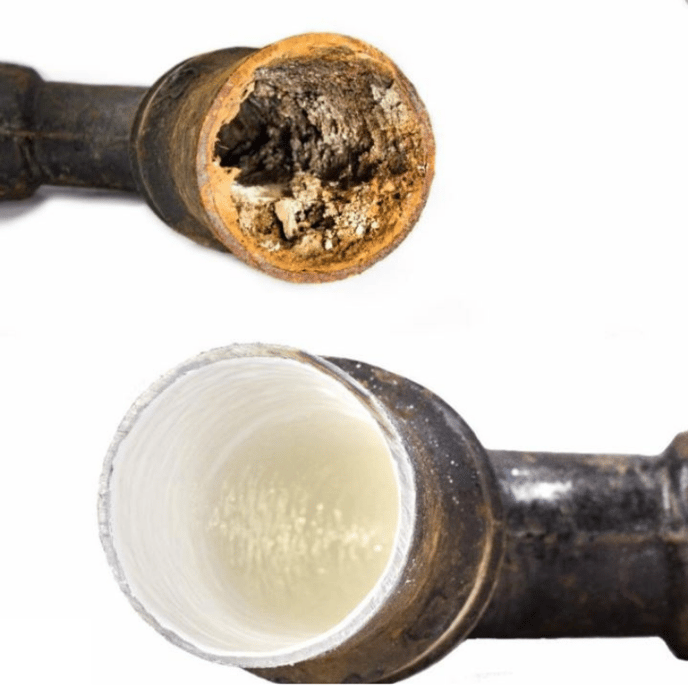 Further pipe deterioration is significantly reduced by preventing corrosion and giving added structure to the old pipe. Applying several coats creates a 2-4mm wall, depending on the number of coats applied.
*Estimated lifespan when applied correctly is 30-50 years!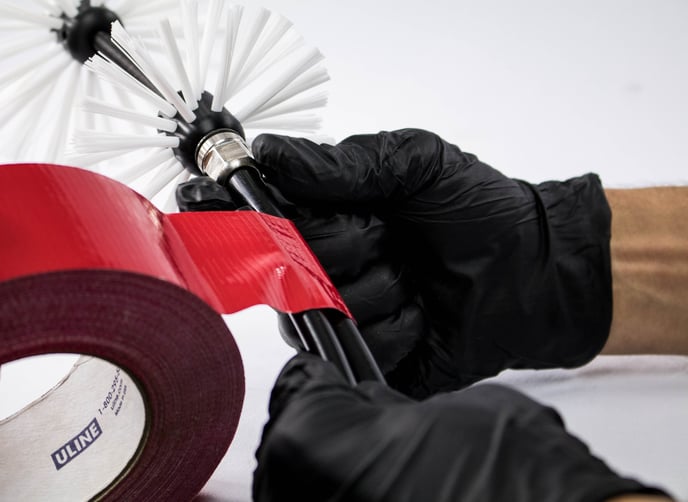 WHY COAT?
Coating pipe extends the life of the pipe without replacing it. The original pipe provides the blueprint and the epoxy coating builds up in layers to form a brand new pipe inside the old one.
The new slick inner surface gives increased flow and reduces the risk of future blockages. By brushing the epoxy you have control over the coverage, distribution and thickness applied, with minimal waste or mess.
HYBRID SOLUTIONS
Already working with CIPP lining? The Picote Brush Coating™ System can be used in conjunction with CIPP lining to create seamless transitions* giving you the best of both worlds.
CIPP can achieve long sections of renewed pipework and Picote Brush Coating™ can deal with the smaller and trickier stages. Multiple bends, small diameters, small access points and irregular-shaped pipework can all be renovated with Picote 100% Solids Epoxy. We can even help with square pipes!
APPLICATIONS
There are so many exciting opportunities to go trenchless with Picote. Renovate entire pipe systems with minimal disruption! Coat with multiple layers for added strength, or just with one layer to add a protective finish following cleaning.
Potential Coating Projects Include:
private and municipal swimming pools

marine projects
historic buildings
water fountains
domestic drains and rainwater systems
hospital and clinics
shopping centres
manufacturing plants
Pipe Structures Suitable for Coating:
junctions
elbows
down pipes
vertical sewer stacks
fire lines
lateral branches, and more!
---
DON'T MISS A SPOT!
Our unique Dual Colour coating system is designed for alternating between a white layer and a grey layer with each coating. Depending on the pipe, choose either white or grey for the first coat, and then the other colour for the second coat, and alternate depending on the number of coats. This makes it simple to visually verify that epoxy has been evenly distributed everywhere.
Finish with white to comply with NSF Certification for potable water pipes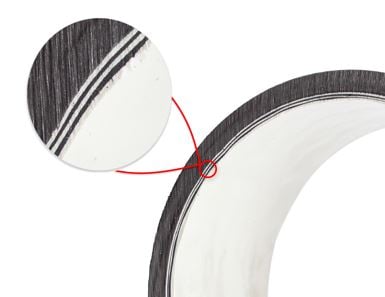 ---
MIXING IT UP
Whether you are repairing a broken pipe or extending the life of an old one, it's essential to ensure that your Picote 100% Solids Epoxy is perfectly combined with the hardener and in the correct proportions to create a consistent cure.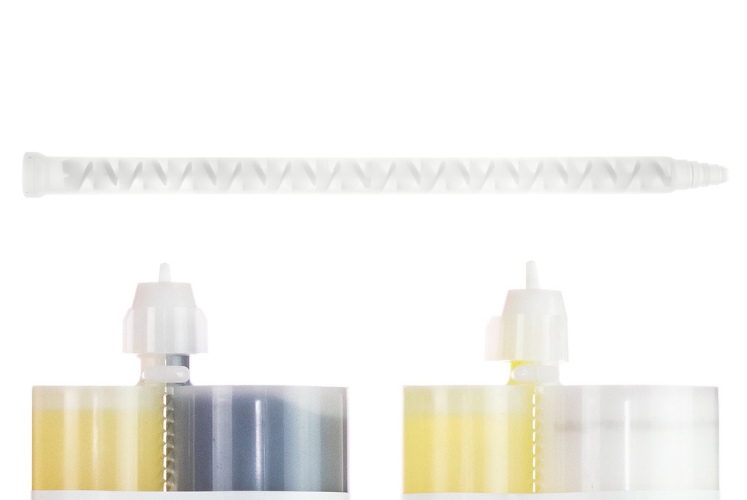 Using our specially designed Cartridge Tips and our no-mess Smart Mixer cartridge system, the correct mix ratio calculated for you, it's so easy!
---
TRIED, TESTED AND APPROVED
Picote 100% Solids Epoxy is hydrophobic, self-levelling and does not shrink. It has several certifications giving confidence and peace of mind. Suitable for coating cast iron, PVC, concrete, clay, copper and stainless steel pipe!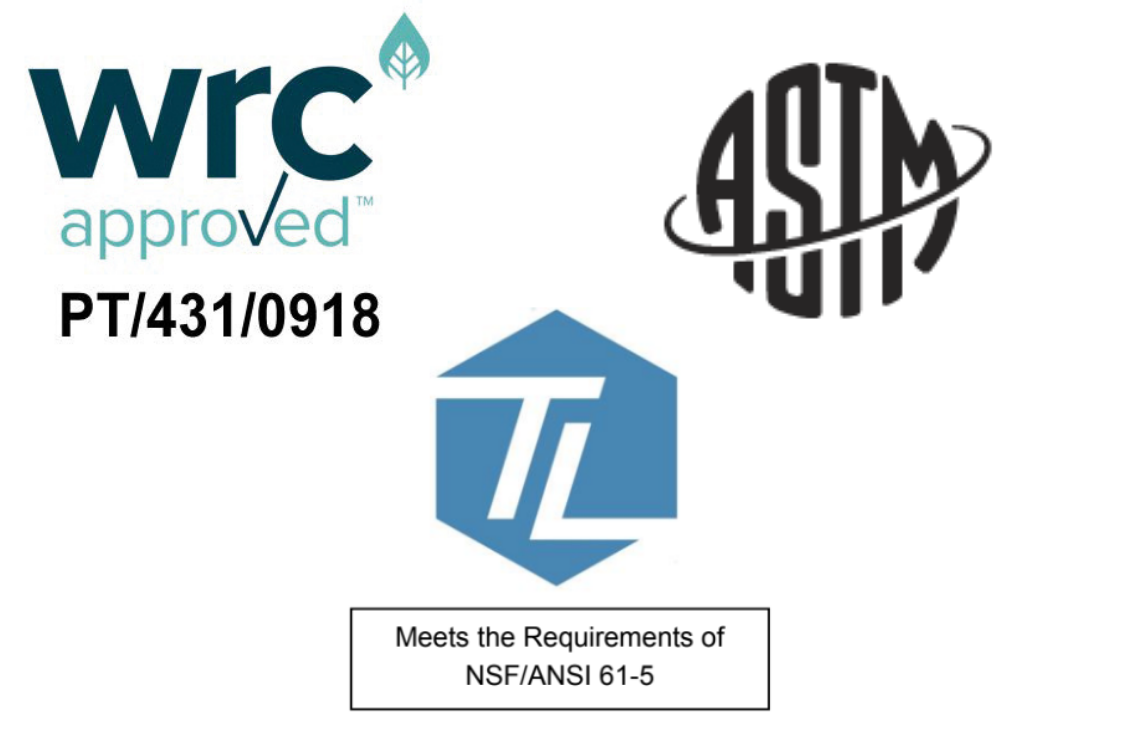 WRc Approved (as part of the Picote Brush Coating™ System), Picote 100% Solids Epoxy is certified as compliant with the WRc requirements for appearance, mechanical characteristics, resistance to high pressure jetting and resistance to abrasion.
Certified by ASTM for: tensile strength, compression strength, flexural modulus (short term) & coating pull-off strength
Certified NSF/ANSI 61 Section 5 - 2016 including lead free (372) in accordance with the Safe Water Drinking Act (SWDA). Please click the link below to see the Certified Product Listing
The Picote Brush Coating™ System is suitable for non-potable and waste water applications within the following pipe diameters:
DN32 1¼" up to DN300 12" in PVC, copper and steel pipes.
DN50 2" up to DN300 12" in clay, concrete and cast iron pipes. All materials used in Picote Brush Coating™ are

non-toxic.
The Picote Brush Coating™ System is being used all over the world in many countries including USA, Spain, France, Italy, Germany, Greece and Cyprus, Israel, France, Indonesia and the UK with great success. A growing number of coating projects since 2016 all over the USA demonstrate that the system really works!


---
TRAIN WITH US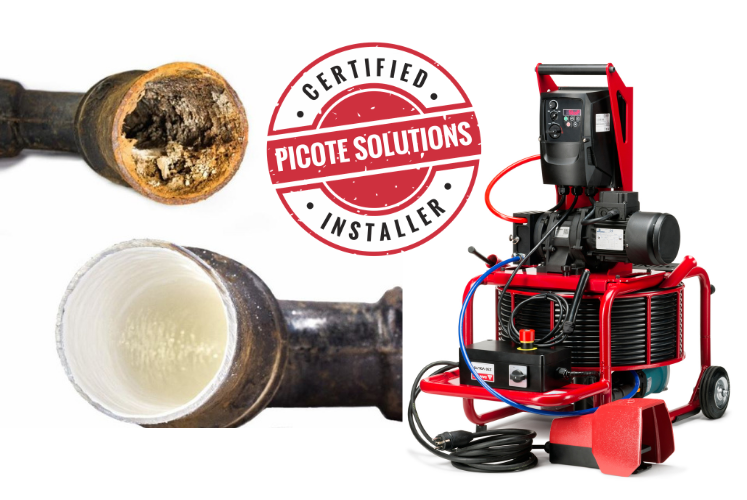 Become a Certified Picote Brush Coating™ Installer and learn how to get the very best out of your Picote System. This 2-day course for up to 6 people gives you the opportunity to become a qualified installer of our WRc approved Dual Colour Epoxy Brush Coating™ system.