Concrete blockage
The 150mm diameter sewer, which was blocked between 40% and 100% along its length, was located in a narrow passageway between buildings in Ealing, West London. There was a bus lane at one end and a busy building site at the other.
Lanes deployed a jet vac tanker at the site twice a day to pump out the sewer system to prevent flooding and to remove the concrete using high pressure water jetting.
Unfortunately this approach only cleared up to one metre of concrete a day, so Lanes contacted Picote as it explored faster and more practical method to tackle the problem.
"Using the Picote Miller to remove the concrete proved to be the fastest, least costly, and most sustainable method available."

-Craig May, Head of Delivery
The Picote Solution
The chosen solution, devised with Picote and Thames Water wastewater engineers, was to use two types of Picote pipe milling machines – the Picote Maxi Miller and the Picote Maxi Miller Power+.
The powerful electric machines have high-speed rotating milling heads on flexible rods. These were guided into the sewer and used to cut through the concrete, allowing it to be removed from the pipe.
Because the machines are very compact, they were ideal for being used in the narrow passageway and could be quickly moved out of the way to allow construction vehicles through then, just as quickly, set up again to continue removing the concrete.
Using the Picote Millers, the concrete was removed in three days, with no additional work needed on the pipe, instead of up to 44 days, which was the projected completion time using water jetting.
The solution also used significantly less water and about one-third of the fuel of the conventional solution. This resulted in the creation of about one-fifth of the carbon dioxide.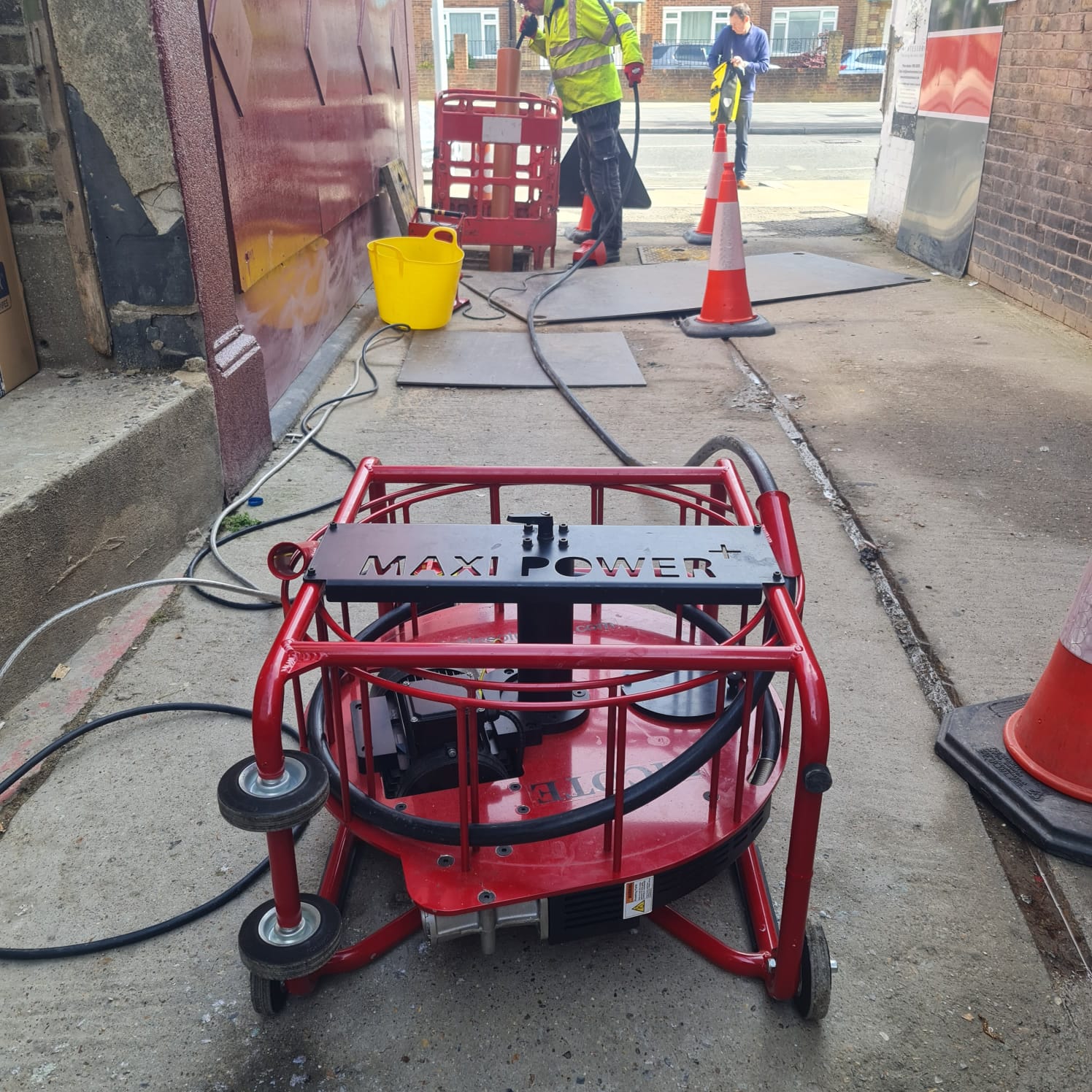 Lanes is now looking at how it can use the Picote pipe cleaning and blockage removal and descaling system for other projects across the Thames Water wastewater network.
Craig May, Head of Delivery for the Lanes wastewater network services maintenance contract for Thames Water, said:
"It saved a great deal of time and meant we could stand down intensive procedures needed to maintain wastewater services and protect Thames Water customers and the wider environment from flooding risks caused by the cement blockage."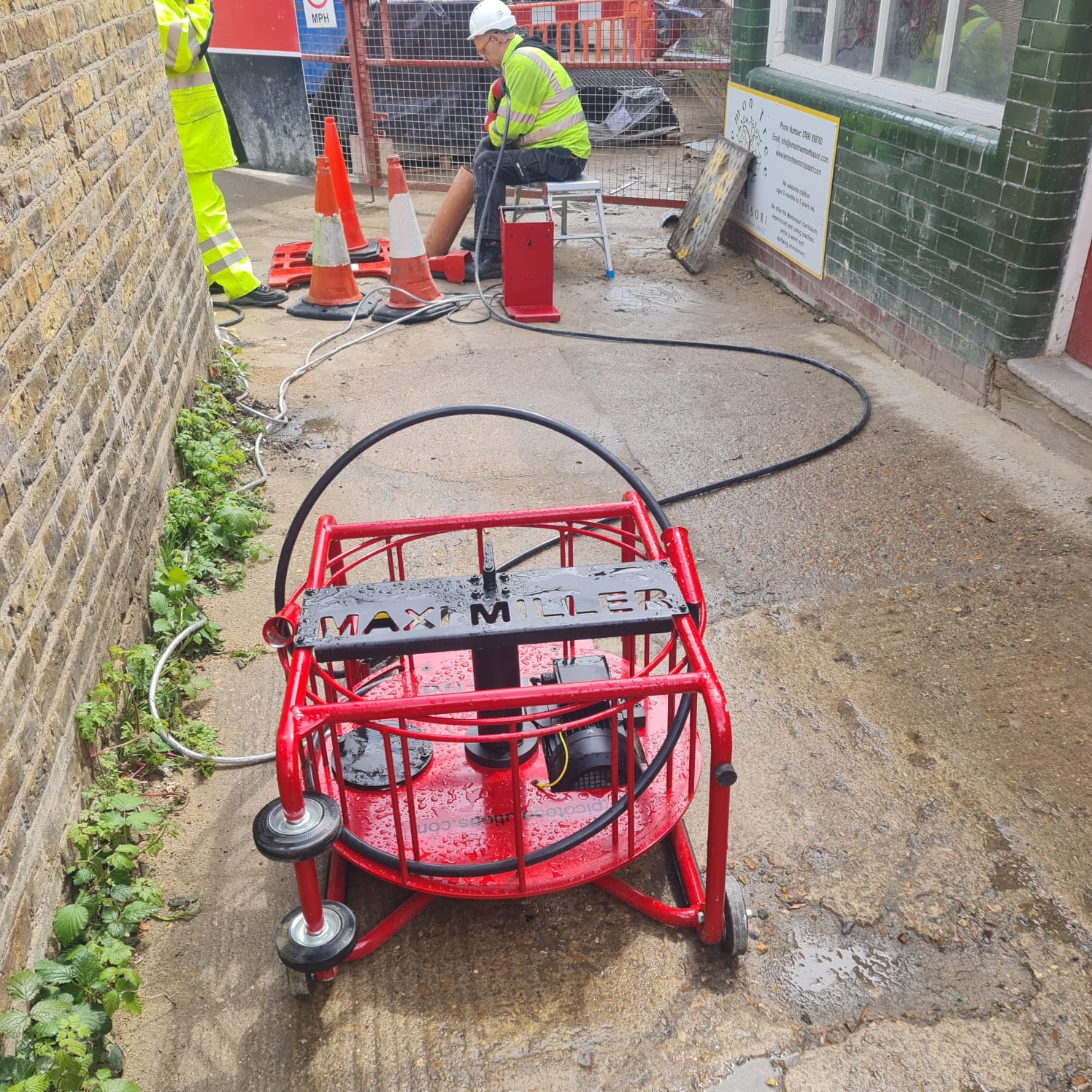 The UKSTT Awards 2022 celebrate the best technologies, innovations and projects involving no-dig solutions. Winners will be announced at a gala dinner held at the East of England Showground, Peterborough Arena, on Wednesday 14th September 2022.
Good luck to all of the entrants!
The UKSTT is dedicated to the promotion of remote access 'no-dig' technologies to solve engineering challenges, including those associated with maintenance of sewer systems.
UPDATE: 15th September 2022
We won!
We are delighted to report that we won the award!